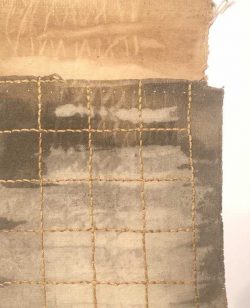 Eco-dye and Stitch Lavender Bag
with Linda Ingham
Saturday, November 6, 2021 at 10:30am - 4:30pm | Duration: 6h
Tap

Click

to view
The day will begin with a brief demonstration of basic eco-dying technique before going on to use the dyed fabrics and threads provided. Thought will be given to colour and texture as part of the design process, and you will develop a small stitch sample, before going on to create your own lavender bag. You will also have some additional fabric and thread to take away and use as you wish.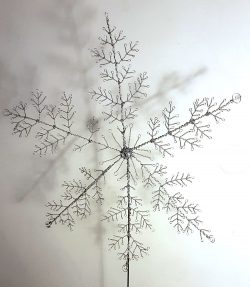 Christmas Wire Snowflake
with Anna Roebuck
Saturday, November 13, 2021 at 10:30am - 4:30pm | Duration: 6h
Learn various wire forming techniques and create a wonderful everlasting festive snowflake for your garden or as indoor decor for your home. This workshop is suitable for beginners and is a nice way to learn metalworking skills.
Christmas Wreath
with Alison Walling
Saturday, November 20, 2021 at 10:30am - 3:00pm | Duration: 4h 30m
On the day you will learn to make your own circular and heart-shaped willow Christmas wreaths and little stars in the morning and then decorate them in the afternoon with greenery and berries.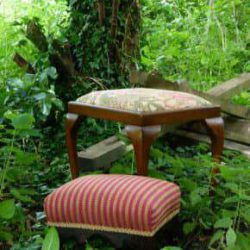 Upholstery Day
with Lesley Leonard
Friday, November 26, 2021 at 10:30am - 5:00pm | Duration: 6h 30m
Tap

Click

to view
Do you have an old stool, chair or ottoman that needs some new life breathing into? Here you will learn how to upholster an item of your choice. Lesley will be on hand to help at every stage and will have a full range of upholstery tools for you to use and materials to purchase. All you will need to bring is a piece of furniture and the top fabric.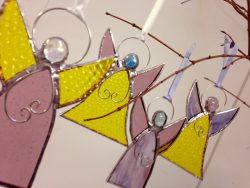 Glass Angels and Danglies
with Gill Hobson
Saturday, November 27, 2021 at 10:30am - 4:30pm | Duration: 6h
Experiment with the shapes and colours of the festive season to create your own unique glass artwork. This workshop will teach you all of the basic techniques needed to achieve beautiful & original finished pieces, including glass cutting, copper foiling, soldering, and finishing. Just bring yourself and your enthusiasm! Make festive angels, Christmas trees or use your imagination to create something truly original.